Perform Pilates is a well established Pilates Studio based in Twickenham, who required a completely new web presence. The result was a clean, well structured and responsive website with a striking blue and yellow colour scheme and integrated social media feeds.
Pilates Website Design
My experience of many Pilates and Yoga studio websites is that they can be flash and impressive at first sight, but aren't always very user friendly. Yet as with every website, the user needs to be a centre of design thinking. Most people visiting a pilates or yoga studio website will be looking for information – class schedules, prices, locations and contact information, so these should be easily accessible with a few clicks.
Yet while the user experience should always be the focus of the website structure and layout, it is equally important to have a striking and unique design and brand. This website is clean and well structured, using some striking design elements – angled lines and a bold two tone colour scheme.
Website Footer Design
The website footer is also an important design element. Repeated on every page, it is a great place for social media feeds and contact information. A google map on every page helps to link up your website with your google business listing, which can be great for local search engine rankings.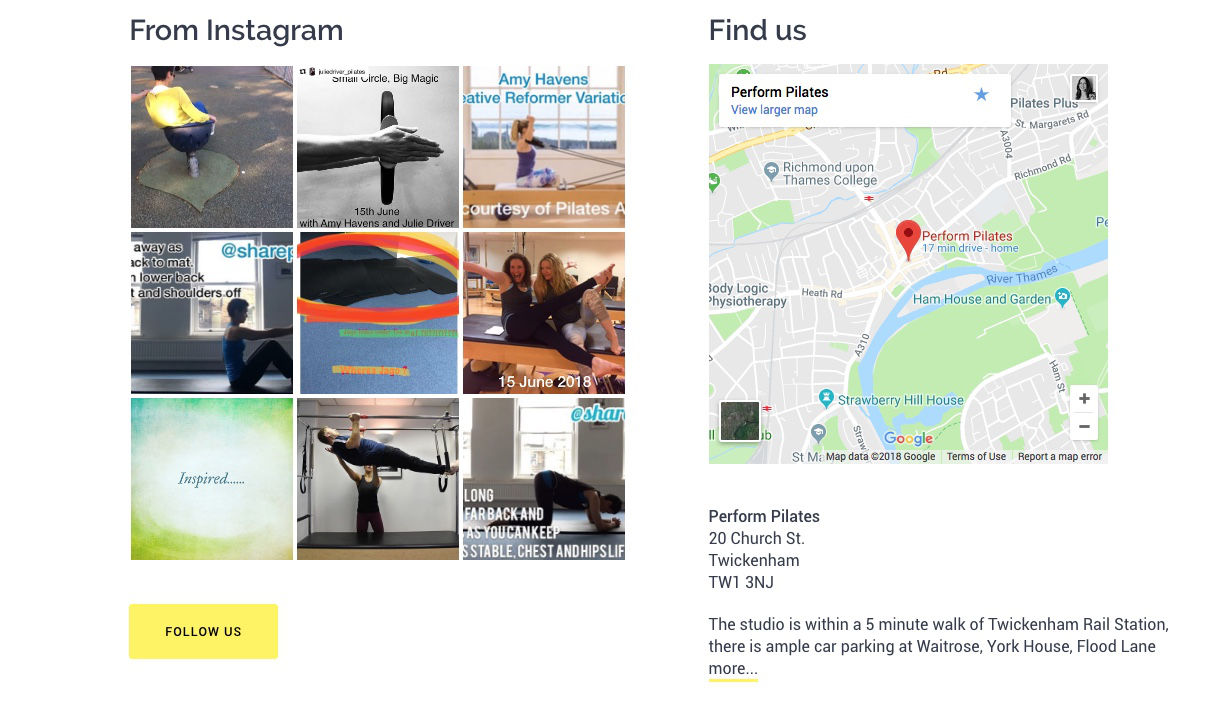 Responsive Website Design
It is now well known that in the UK more traffic is directed at websites from mobile devices compared to desktop computers. And that gap is set to widen year by year. Source
Which means that I always make sure that with every website I design and code, the look and user experience of the site is optimised for mobile devices. A user friendly mobile navigation, and a layout adapted for legibility on smaller screens is a fundamental part of any well designed website.